Relaunch homepage - Esco Power SRL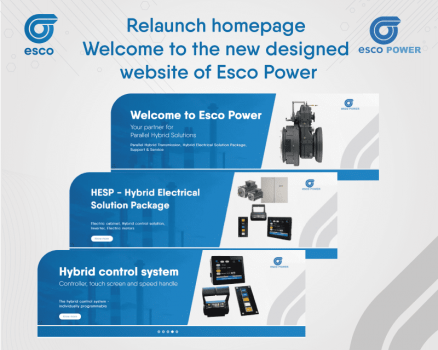 We are very proud to present you our new designed website.
Our Internet presence in the revised design is clearly structured and offers extensive information to all customers and interested parties.
Esco Power presents the homepage, after technical, optical and above all content revision, now completely renewed.
In addition to the simple user interface, with which you can quickly and easily gain an insight into our range of services, the main focus of the redesign is on adapting the content to the needs of our target groups. This includes especially the restructuring of the download area. Here, as usual, you can obtain all documentation on our products without any major search effort.
We continue to work on the optimization of the website and will keep you regularly informed about news concerning the company, products and events on our news page.
For a detailed consultation about services and products we are of course at your disposal.
We wish you a lot of fun on our new homepage!